2,900 Medicinal Products
2,500 Cartridges
350 Meters of Blister
40,000 daily doses
Service and Safety
Optimally Managing Specialized Medication
Maximum safety, optimum efficiency and major time-saving make patient-specific blistering an effective tool in modern medication management. Here too, Medios is a strong competence partner at the specialized pharmacies' side.
We offer the complete range of services for GMP-compliant drug blistering at our Magstadt location. With many years of experience, state-of-the-art technology and pharmaceutical expertise, we package prescribed medication into individual blister pouches. As an external service provider, we enable pharmacies to offer an important additional service without having to make any investment of their own.
Good for the Pharmacy, Convenient for Carers, Ideal for Patients
Patient-specific blistering offers many advantages and is increasingly replacing the time-consuming, conventional provision of medication. Machine-produced blister packs ensure that the right medication in the right dosage is ready for the patient to take at the right time.
Advantages of Specialized Medication
Pre-packaged portions save time
The right dosage at the right time
Reduction of medication errors
Optimization of drug therapy
Improved quality of life
Benefits for Pharmacies
Expansion of the range of services without investment costs
More time for advice and support
Strong tool for creating customer loyalty and attracting new customers
Seamless documentation and the highest hygiene standards are guaranteed
Benefits for Patients and Care Staff
Maximum reliability of intake
Maximum drug safety
Guaranteed availability of medication
More time for care, as organizing medication is no longer necessary
Good and safe handling of the medication
High cost savings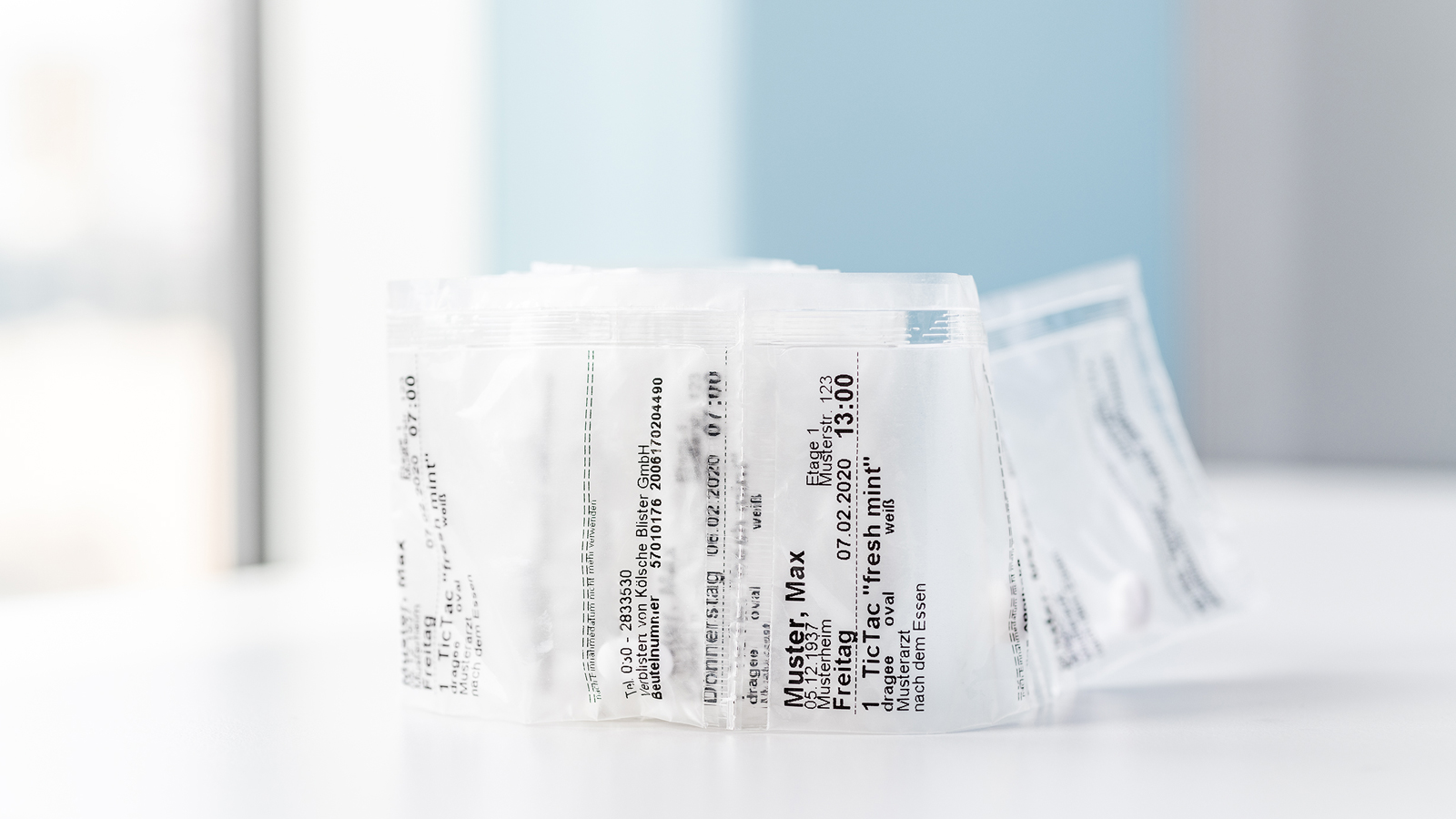 From the Prescription to the Individual Blister Pouch
The blistering of medically prescribed drugs consists of several steps and requires optimal coordination at technical, organizational and medical levels. The process can be broken down into six stages.
Infusion Preparations in Accordance with GMP Guidelines
As an expert in specialty pharmaceuticals, Medios manufactures infusions in accordance with GMP guidelines exclusively from finished medicinal products authorized in Germany.
Experts in Specialty Pharmaceuticals
Medios' range of expertise covers numerous indications in the field of chronic and rare diseases.