Making Specialty Pharma sustainable
We are committed to the UN Global Compact's Corporate Responsibility Initiative and its principles in the fields of human rights, labor, environment and anti-corruption.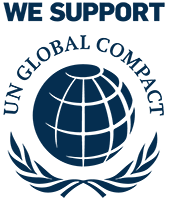 From the very beginning, responsible action and management at Medios has included the aspect of sustainability.
Sustainability Strategy 2025
Our stated goals
A comprehensive overview of our sustainability strategy is provided in Medios' first Nonfinancial consolidated statement.
The corporate guidelines of the Medios Group
Trust, respect, integrity and responsibility are the values of our corporate guidelines and are also reflected in our Code of Conduct.
Contact
Claudia Nickolaus
Head of Investor & Public Relations
ESG Communications
+49 30 232 566 800
Stay informed Receive e-mail updates on the latest news and the publication of financial reports. This will automatically keep you up to date.
Registration is free of charge and can be revoked at any time.