Head of Business Development for Advanced Therapies (m/w/d)
Vollzeit
Publiziert: 08.05.2023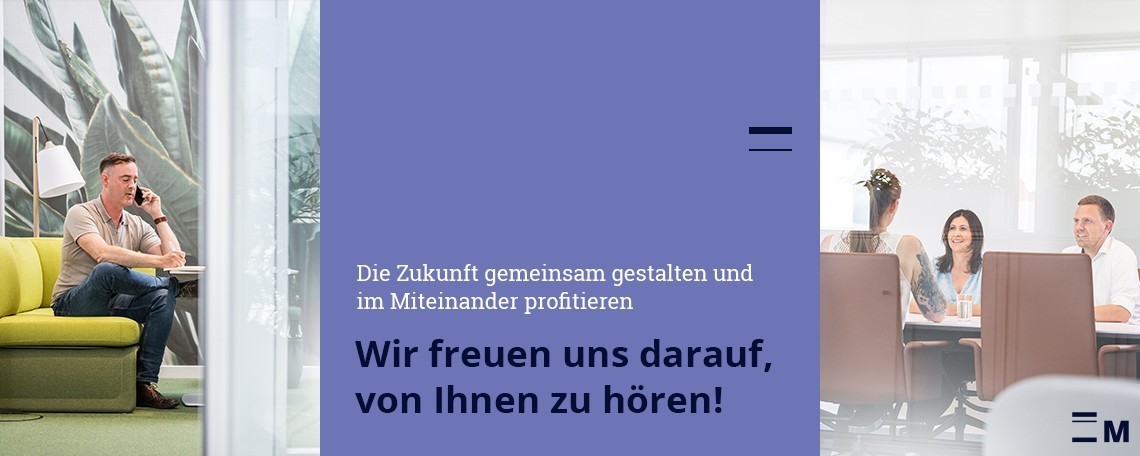 Medios is a leading provider of specialty pharma solutions in Germany, providing patientspecific therapies across a wide range of therapeutic areas. As the first publicly listed (Prime Standard, Frankfurt Stock Exchange) specialty pharma company in Germany, we hold a unique and exciting position in the market. Our aim is to provide integrated solutions along the pharmaceutical value chain to our clients, thereby ensuring optimal pharmaceutical care for patients.

We are looking for a Head of Business Development to lead our expansion into advanced therapies manufacturing. As a Head of Business Development for Advanced Therapies, you will define, plan, and execute a new high-value and high-impact venture focused on manufacturing for personalized cell & mRNA therapies.

Medios operates a network of GMP manufacturing sites in Germany and holds significant expertise in patient-specific therapies, as well as highly focused speciality pharma wholesale. We are currently developing our value proposition to become the trusted partner for manufacturing of personalized advanced therapies. To help us to do this, we are looking to strengthen our team by bringing in a well-connected senior executive with a strong commercial acumen and subject matter expertise. The Head of Business Development for Advanced Therapies will shape company-wide and business unit-specific plan and execution of developing this idea, making this a strategic, high-impact role.

This is a two-stage role with revenue and P&L responsibility at later stage.
Key responsibilities:
Definition, evaluation, and development of the value proposition for providing small-scale manufacturing services for advanced therapies (i.e., cell, gene and mRNA therapies)
Define near-term, mid-term and long-term goals and objectives, in close collaboration with the Medios's senior leadership and Board 
Identification, development and execution of the growth opportunities in line with the business segment value proposition and conversion into a profitable revenue stream
Understand the market nuances and customer needs required to develop the manufacturing services offer and a corresponding commercial infrastructure
Partner with the Head of M&A to identify and evaluate potential acquisition opportunities and with the Senior Strategy Lead to identify and evaluate other potential non-M&A strategies to access the new market(s) 
Establishing and maintaining business relationships with innovative pharma companies, biotechs, CDMOs and other relevant players 
Initiate, develop, establish and cultivate near-, mid- and long-term cooperations, partnerships and other relevant business relationships
The geographic focus of the role will initially be Europe, though this is a global position
Direct reporting to C-level
Required experience and skills:
Minimum 8 years of experience in a contract development or manufacturing organisation (CDMO) for the biopharmaceutical industry; with experience in advanced bioprocessing (cell therapy, gene therapy, mRNA therapeutics) preferred 
Significant experience in business development
Awareness of the overall requirements of GMP manufacturing
Relevant Bachelor's or post-graduate degree, e.g., in areas such as life sciences, cellular biology, microbiology, biomedical sciences, physics or other degree with equivalent practical experience and / or qualifications
Commercial acumen, a growth mindset, a curiosity to learn, explore and an enthusiasm for creative disruption, challenging convention and encouraging innovation
Being highly collaborative and able to build impactful relationships across different stakeholder groups
Excellent communication, negotiation and presentation skills with ability to communicate complex ideas in succinct and clear manner
English language capabilities - full professional proficiency, German language or other common European language is a plus
Willingness to travel to Medios HQ in Berlin and within Europe as needed
Benefits to expect:
Competitive salary package plus bonus based on KPIs (incl. share options)
Competitive holiday allowance: 30 days holiday (plus public holiday)
Remote working flexibility / open to discussion
Are you interested?
You will be working in a forward-thinking place with strong values and a culture that drives a focus on adoption of market leading technology innovations. With us you'll have a key role to play in shaping our manufacturing services for the future. At Medios Group, we are driven by a clear purpose: managing complex diseases more simply means that as a leader in our organisation you can make a difference to customers, businesses and communities.

Medios AG
Heidestraße 9
10557 Berlin