305 Experts
8 Locations
1 Motivation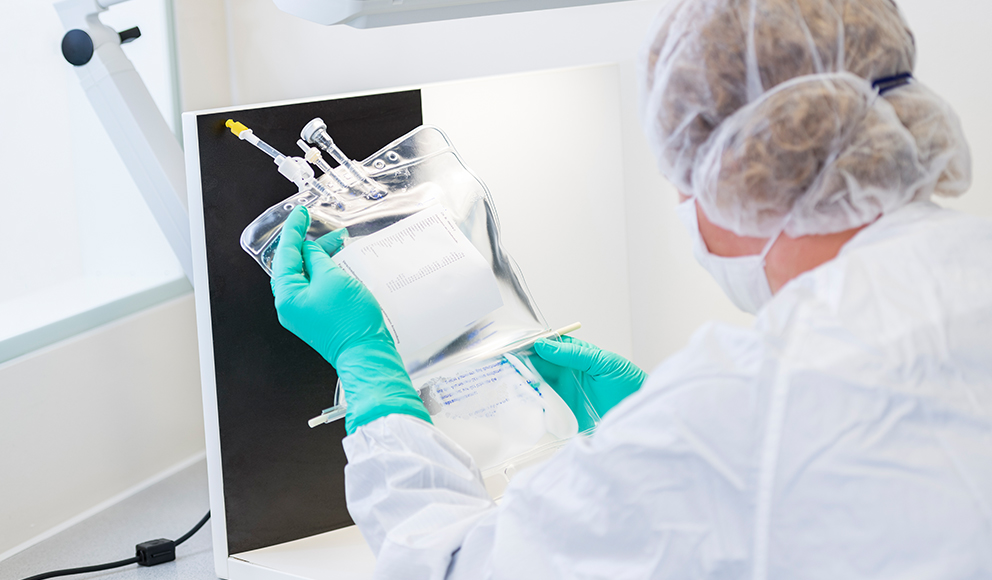 Infusion Preparations in Accordance with GMP
Highest Standards — Controlled Quality You Can Rely On
Reliably delivering top quality — this is the aspiration we constantly pursue with every preparation. We make no compromises and consistently guarantee high-quality and safe products.
The manufacture of patient-specific therapies for a wide variety of indications is a crucial focus at Medios. Our highly qualified employees produce the individualized medication at two locations in Berlin. Maximum safety and reliability are our top priorities. Our optimized processes allow us to achieve precisely this. Comprehensive plausibility checks of the respective prescriptions, regular self-inspections and strict adherence to international GMP guidelines enable us to guarantee the high quality of our products.
GMP — Good Manufacturing Practice
The Highest Standards as a Matter of Course
Systematic quality assurance is indispensable in pharmaceutical practice and encompasses all aspects of production — from the active ingredients we use through to manufacture and distribution.
Good Manufacturing Practice standards stipulate the exact requirements for quality assurance of the production processes and environments in drug manufacturing.
Medios quality management complies with international GMP guidelines. The strict monitoring of all processes ensures that our products are always of consistently high quality.
Principles of the GMP Guidelines
Proven use of finished medicinal products authorized in Germany
Assurance of complete traceability of all raw materials
The highest requirements of technical equipment
Self-Inspections
Microbiological environmental monitoring of all manufacturing areas
Strict personal hygiene
Specially trained, qualified personnel and continuous further training of employees
Separation of areas of responsibility into the independent work fields of manufacturing, quality control and approval
Regular official inspections
Quality step by step
Here you can find out more about the individual ordering and production processes at Medios.
Profile of Your Partner for Specialty Pharmaceuticals
Our goals, our values, our team — get to know us and our company better.
Any questions?
We're happy to answer them!
Personal contact matters a great deal to us. Our team is happy to provide you with more information about partnering with Medios.